Mesmerize your target audience with classy design
Website is a very common aspect that any business owns so as to make a strong online presence. When you have a website, it gives a brand image for your business in order to reach out to a multitude of people. It is the first thing people check for to know more about your business and only when it is attractive and authentic that you will get more traffic. Web design in Bangalore scores high in terms of creativity and quality and as a leading web design company in Bangalore, Position Matters promises to give exemplary design services with customized ideas matching your business goals and services. Starting with the logo, pages, template concepts there are many elements that together help to create a premium website. Experienced web design agencies in Bangalore play a vital role in designing an elegant yet user friendly website. You can see a difference for yourself, when you speak about your business and then show the website and explain your services. People will be impressed and they can always refer to your website anytime in the future. Being an expert web design company in Bangalore, we understand appearances matters a lot online and a website should have the basic web design essential parameters along with easy navigation options so that people find your business website interesting, informative with clutter free designs.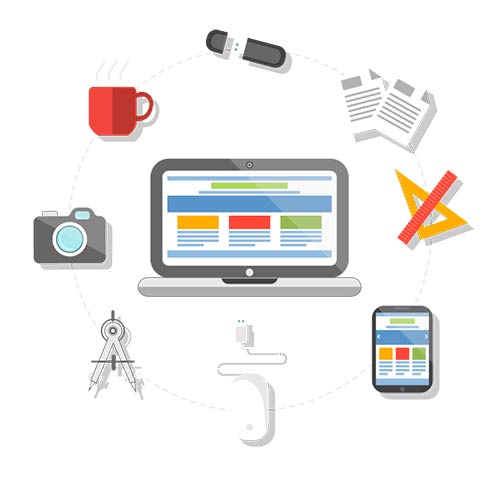 As you build your business with proper planning, we, a state of the art web design company in Bangalore, intends in delivering the best look for your business
To to promote or leverage it online with a good impact. We believe that every business is unique and so should the website look exclusive and attractive to impress and attract potential customers to your business smoothly. In this high tech era where every business should have a popular online image, web design companies in Bangalore may give you choices to help your business earn profits through high sales. At Position Matters, one of the leading web design services in Bangalore, you will get much more that you expect because while our best team work on giving your business a branded name online, we also ensure that it will help you in your offline sales as well. Your business website is a gateway to explore the opportunities awaiting you to showcase your business on an international and national level depending on your target audience. We work unlike other web design companies in Bangalore and provide the best graphic design that is a class above the usual ones. It is our belief that every business has a unique goal and so the website should convey the goal perfectly.In addition to be one of the best web design agency in Bangalore, we are evolving as one of the best web design company in Chennai also. we know, your business is your asset. Hence, we help you promote the benefits and the purpose in the best way through thoughtful and well-incorporated designs. A seamless web page will communicate your business vision in the most simple and stylish manner and create a good impression. What is pleasant to the eyes will definitely get more takers and we ensure that your potential customers list will multiply your sales to a great extent.All this and more can be achieved with a creatively designed website for your business. So connect with Position Matters, a reliable web design agency in Bangalore and realize your sales targets and get more profits pouring in.